HOME | VIDEOS | ÜBER UNS | KONTAKT | IMPRESSUM
Über uns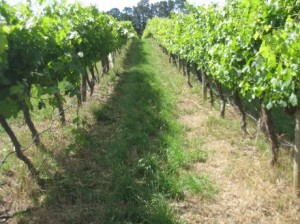 Weinberg inmitten der Adelaide Hills
Die Australier gehören zu der Kategorie 'Neue Welt'-Weine in Deutschland. Die sonnenverwöhnten Weine aus Down Under treffen immer häufiger in den Wineshows auf die alteingesessenen Weine aus Frankreich, Spanien, Italien oder eben Deutschland. Tja und spätestens seit den Erfolgen der Penfolds, Henschkes oder d'Arenbergs vom 5. Kontinent in den europäischen Weinshows ist auch den traditionellen Weinexperten klar: an Weinen aus Down Under kommt man heute nicht mehr vorbei.
Seit ungefähr drei Jahren schreibe ich nun diesen Blog und habe mich seit Anfang 2009 entschieden, die Posts ebenso in englischer Sprache zu verfassen. Der wesentliche Grund dafür ist, dass die Mehrzahl der Winzer in Australien zumeist kein Deutsch spricht und eben lesen und verstehen möchte, was Downunder Wines über sie berichtet. Wir haben so über die vergangenen drei Jahre wertvolle Kontake in ganz Australien aufgebaut und es freut mich, wenn ich das feed back der Leser, der Winzer und auch der schreibenden Zunft Australiens für diesen Blog bekomme.
James Halliday, der Weinpabst Australiens und Herausgeber des Jahreswerkes 'Australian Wine Companion' hat einmal gesagt, dass ein Weingeschmack sich hauptsächlich aus dem Probieren verschiedener Weine heraus entwickle. Nun, diese Aufgabe habe ich ernst genommen und so teste ich die Weine Down Unders querbeet, ob Rot- oder Weisswein, ob Dessertwein oder Rose, ob alt oder jung, ob aus dem traditionellen Hunter Valley, dem deutsch geprägten Barossa Valley, den kühleren Tasmanien, Mornington Peninsula, Geelong und Yarra Valley oder einer der aufstrebenden Gegenden wie dem Margaret River, den Adelaide Hills, Orange oder Southern Highlands: ich habe in den vergangenen Jahren mehrere Tausend Weine probiert, an unzähligen Tastings teilgenommen und fleissig deren Testergebnisse notiert.
Seit letztem Jahr werde ich hierbei von Helene Luckner unterstützt, sie ist nach Adelaide in South Australia gezogen und wird hauptsächlich aus den dortigen Weinregionen berichten.
Natürlich freuen wir uns auch weiterhin auf Ihre Kommentare, Anregungen und feed backs. Benutzen Sie dafür einfach unser Kontaktformular.
Ihr Downunder Wines Team
Welcome to our About Us page on downunderwines. Approximately three years ago I, Michael Brecht, started to write about my experiences with Australian wines. Initially I wrote in my native German language to inform the German speaking wine enthusiast in Europe about how exciting Australian wine can be. There is so much more to Australian wine than what is known in Germany as the cheapies in supermarkets. Here in Australia the more than 6,500 wineries bring out amazing wines year after year.
And as the blog readership grew, the wine industry here Down Under wanted to read about what was written about them. That was the time to switch to English as the main language for the posts – always accompanied by a few lines of summary in German. One day we might even have a proper site with an English and German language version – who knows?
Today our blog reaches more than 5,000 unique readers monthly with hundreds of subscribers from Australia, Germany and beyond. Having moved back to Germany at the beginning of 2010, I would like to introduce a few editors, helping me to cover news directly from Down Under:
Helene Luckner moved to Adelaide in South Australia in 2009 and currently works on her PHD at Adelaide University. Needless to say, that this is probably the most reknown institution in Down Under when it comes to wine. Helene will focus her reports on the South Australian wine regions – for many THE home of Australian wine. Her own reasoning for becoming involved in Australian wine can be read in her first post here.
As always, we welcome your comments and feedback – please use our contact form for that. You may also leave your comments next to each article – simply use the comments box provided.
Suche Archiv Kategorie

Recent Posts
Deutsche Weinsprache – leicht gemacht?
Tasting Highlight in Melbourne: die Cellar Door und Farm Gate Tour
Die Macquarie Group Sydney Royal Wine Show präsentiert die Gewinner des Jahres
Melbourne Food and Wine Festival 2011
Riesling Weine – testen Sie die Champions League in Sydney
Categories
Aktueller Weintipp
Aktuelle Australier im Glas
Einkaufstipps
Weine bis zu 20 €
Weine für Genießer
Weine unter 10 €
Australian Wine Regions
Adelaide Hills
Albany
Barossa Valley
Beechworth
Bendigo
Canberra
Central Ranges
Clare Valley
Coonawarra
Fleurieu Peninsula
Geelong
Heathcote
Hunter Valley
Kangaroo Island
Macedon Ranges
Margaret River
McLaren Vale
Mornington Peninsula
Mount Barker
Mudgee
Murray Darling
New England
Orange
Riverina
Rutherglen
South Coast
Southern Highlands
Tasmania
Yarra Valley
Background
Beer
Biodynamic
Books
Climate Change
Cool Climate
Events
Export
Food
Interview
James Halliday
Qantas
Series
Australian Wineregions
European Winemakers Down Under
My drink today
on Australian Sparkling
Tastings
Wine Cellar
Wine Storage
Wine Travel
Grape Variety
Arneis
Blaufränkisch
Cabernet Sauvignon
Champagne
Chardonnay
Chenin Blanc
Durif
Gamay
Gewurztraminer
Grenache
Grüner Veltliner
Marsanne
Merlot
Muscat
Pinot Grigio
Pinot Gris
Pinot Noir
Port
Riesling
Rose
Sangiovese
Sauvignon Blanc
Semillon
Shiraz
Sparkling
Syrah
Tawny
Tempranillo
Verdelho
Viognier
NSW
Queensland
South Australia
Uncategorized
Victoria
Videos
Weinregionen
Western Australia
Year
1988
1994
1996
1999
2001
2002
2003
2004
2005
2006
2007
2008
2009
2010
2011
Get our latest news
Tags
Adelaide Adelaide Hills AustraliaHills Australia australian sparkling australian wine australienwein australienweine Barossa Valley Beechworth Beer Cabernet Sauvignon Canberra Celebrations Champagner Chardonnay Cool Climate cool climate wines downunderwines Events Export Geelong Grenache Hunter Valley Interview McLaren Vale melbourne Mornington Peninsula Orange Pinot Noir Riesling Rutherglen Sauvignon Blanc Shiraz South Australia Southern Highlands Sparkling Sydney Tasmania Tastings Victoria wein wine wineries Winzer Yarra Valley
Partners in Wine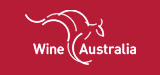 Archives
March 2011
February 2011
January 2011
December 2010
October 2010
September 2010
August 2010
July 2010
June 2010
May 2010
April 2010
March 2010
February 2010
January 2010
December 2009
November 2009
October 2009
September 2009
August 2009
July 2009
June 2009
May 2009
April 2009
March 2009
February 2009
January 2009
December 2008
November 2008
October 2008
September 2008
August 2008
July 2008
June 2008
May 2008
April 2008
March 2008
February 2008
January 2008
December 2007
November 2007
October 2007
September 2007
August 2007
Pages
Impressum
Kontakt
Über uns
Video
March 2011
M T W T F S S
1 2 3 4 5 6
7 8 9 10 11 12 13
14 15 16 17 18 19 20 21 22 23 24 25 26 27 28
« Jan